We welcome into our Parish Family the newly Baptized, Leonardo George Mansur.

The Season of Creation runs from September 1st (World Day of Prayer for Care of Creation) until October 4th (Feast Day of St. Francis of Assisi). Hopefully, it will become a time when we more closely examine our relationship with all that God has created.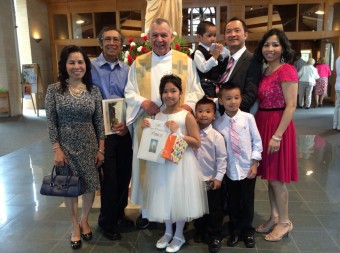 A special welcome to those who are single, married, divorced, gay, filthy rich, dirt poor, or no hablan ingles. We don't care if it is your first Sunday at church or whether you've been to Church more times than the Pope.
We welcome you if you are having problems or are feeling overwhelmed or if you don't like "organized religion." If you are looking for a fresh start, a fresh cup of hot coffee, or a hug from a new friend there is a place for you here.
We welcome seekers and doubters, bleeding hearts and jaded cynics, the lost, the found… and you!

Read this week's bulletin

What's coming up on St. Luke's schedule

The latest parish happenings and announcements

Make a donation to St. Luke's or its campaigns.