Bereavement Ministry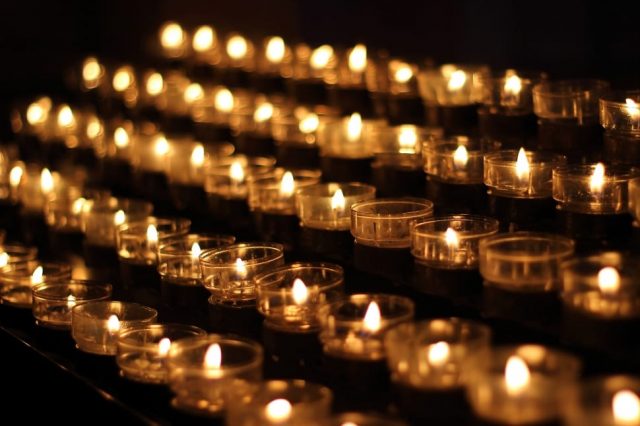 Blessed are those who mourn, for they shall be comforted
– Mt 5:4
What Is Bereavement Ministry?
The Bereavement Ministry at St. Luke is an outreach ministry to support our parishioners and neighbors who are mourning the death of a loved one. We provide faith-based support for the newly bereaved. When someone we love has been taken from us, we often find ourselves dealing with change and transition. Many offer their help but do not always understand the loss we are feeling.
Bereavement support groups are one way to find support from others who are going through the same process. We cannot go around, over, or under the grief process. We need to go through it; we need to be good to ourselves, by putting balance into our lives through prayer, reading, resting, relaxation and work. Grief takes time. Unrealistic expectations undermine the healing process.
Bereavement ministers strive to be the compassionate heart and hands of our Lord Jesus. No one can really feel or remove another's pain, but everyone can walk beside and support another who is sorrowful. Those involved in our Bereavement Ministry find that in supporting others, our own faith is nourished and deepened. For more information or to find a nearby bereavement support group, please call the St. Luke Bereavement Office at 848-226-6220 and leave a message with your name and telephone number. We will call you back.
---
Bereavement Support Group
Our faith-based Bereavement Support Groups meet for seven consecutive weeks, usually on Tuesday afternoons. A new group forms several times per year, and you need not be a parishioner to attend. Please call our Bereavement office at 848-226-6220 to determine when our next group will begin and to register. We can also direct you to additional grief resources. Leave a message with your name and phone number, and we will call you back.
RCCTR Bereavement Resources:
Please click here to see the with the different support groups available at our fellow Toms River Catholic churches: RCCTR Bereavement Flyer
---
Compassionate Friends Support Group: Support is available for those grieving the death of a child. The Compassionate Friends Support Group provides highly personal comfort, hope, and support to every family experiencing the death of a son or a daughter, a brother or a sister, or a grandchild, and helps others better assist the grieving family. The Toms River Chapter meets at St. Luke Parish on the first Tuesday each month at 7:00 pm. For more information, call Billie at 732-363-3894.
---
Annual Mass of Remembrance:
May all who have left us rest in the arms of the Lord.
Each November, St. Luke Parish celebrates the Mass of Remembrance for all who have died during the previous year. By gathering together, we offer families the opportunity to pray and remember those who have passed from this life into the arms of the Lord. We celebrated the 2021 Mass of Remembrance on Sunday, November 14, 2021.
Please CLICK HERE to watch the 2021 Mass of Remembrance recap video from our Facebook stream.

Bulletin