Baptism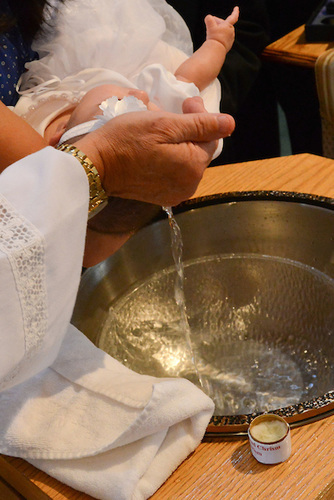 It is through the Sacrament of Baptism, that we are freed from original sin and reborn as children of God. Baptism is the first of the three Sacraments of Initiation, First Eucharist and Confirmation being the other two, and begins our lifelong journey as disciples of Jesus Christ and members of the Catholic Church.
If you desire Baptism for your child please contact our Baptism Coordinator, Joanne at 848-226-6218
Godparents & Sponsor Letters:
In order to be a Godparent/Sponsor, a person must be:
at least 16 years old
received all sacraments (Baptism, First Eucharist & Confirmation)
be a registered, active member of their parish
and, if married, in a marriage recognized by the Catholic Church
Please note: in order to secure a Baptism date, you must have at least one Catholic Sponsor letter provided to the Parish. If you have a second Godparent, their Sponsor letter MUST be handed in to the Parish Office no later than one week prior to the Baptism date.

Bulletin