10th Annual "White Mass" for all Healthcare Workers: 10/15/23
July 31, 2023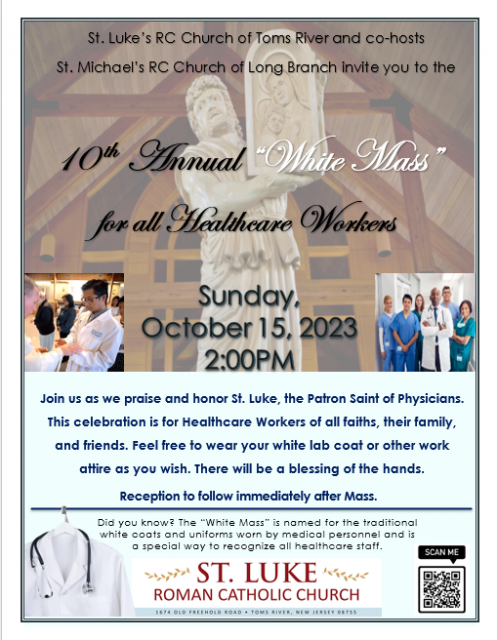 St. Luke RC Church of Toms River and co-hosts St. Michael RC Church of Long Branch invite you to the 10th Annual "White Mass" for all Healthcare Workers!
SUNDAY, OCTOBER 15, 2023 AT 2:00PM
Join us as we praise and honor St. Luke, the Patron Saint of Physicians. This celebration is for Healthcare Workers of all faiths, their family, and friends. Feel free to wear your white lab coat or other work attire as you wish. There will be a blessing of the hands.
Reception to follow immediately after Mass in our Parish Center.

Bulletin