RCCTR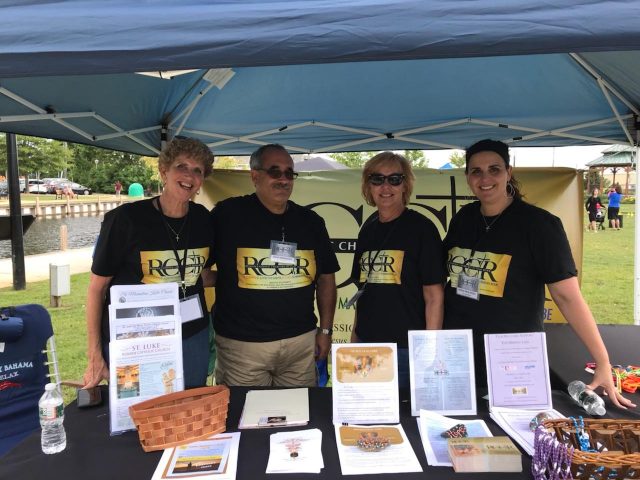 RCCTR – Roman Catholic Churches of Toms River
Founded in 2015 as part of the "Faith in Our Future" initiative of the Diocese of Trenton, the Roman Catholic Churches of Toms River (RCCTR) is comprised of leaders and clergy from the four Roman Catholic parishes in Toms River: St. Joseph's, St. Justin the Martyr, St. Luke's and St. Maximilian Kolbe. These four parishes serve more than 20,000 registered Catholic families in Toms River, and collaborate to find ways to strengthen our parishes, explore new models of leadership, evangelize, improve Hispanic ministry and expand opportunities for greater efficiency and better stewardship. This collaboration is key to bring greater depth and breadth of services to the community. The mission statement of the RCCTR is, "Leading people to the heart of Jesus where they can experience the beauty of the truth as contained in the Catholic faith."
Upcoming Events
NATIONAL RECOVERY MONTH EVENTS TO BE HELD AT ST. LUKE RC CHURCH SUNDAYS IN SEPTEMBER AND OCTOBER 2021
Please CLICK HERE to view the press release with complete details.
Sunday, September 12: "An Introduction to Addictive Science"
Sunday, September 19: "Dynamics of the Chemically Dependent Family"
Thursday, September 23: "The Matt and Max Memorial Mass" – 6:30pm
Sunday, September 26: "Stages and Patterns of Adolescent Substance Abuse"
Sunday, October 3: "Substance Abuse among Military Veterans"
Sunday, October 10: "How to Become an Addiction Professional"
All events begin at 5pm with doors opening at 4pm for attendees to gather information from various resource tables and organizations. All events are free and open to the public. Please note, the Mass will be held at 6:30pm.
RCCTR Cohort Parishes

Bulletin