RCCTR NEWS
June 19, 2019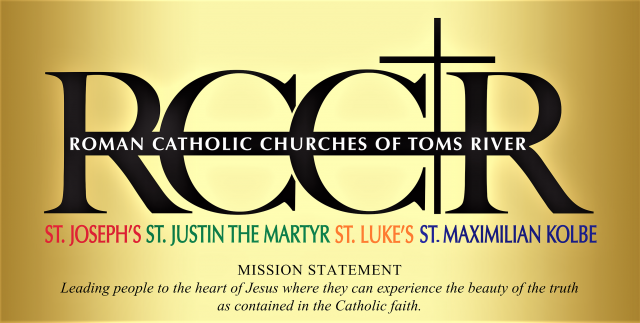 Founded in 2015 as part of the "Faith in Our Future" initiative of the Diocese of Trenton, the Roman Catholic Churches of Toms River (RCCTR) is comprised of leaders and clergy from the four Roman Catholic parishes in Toms River: St. Joseph's, St. Justin the Martyr, St. Luke's and St. Maximilian Kolbe. These four parishes serve more than 20,000 registered Catholic families in Toms River, and collaborate to find ways to strengthen our parishes, explore new models of leadership, evangelize, improve Hispanic ministry and expand opportunities for greater efficiency and better stewardship. This collaboration is key to bring greater depth and breadth of services to the community. The mission statement of the RCCTR is, "Leading people to the heart of Jesus where they can experience the beauty of the truth as contained in the Catholic faith." For more information, please click below to visit the parish websites:
UPCOMING EVENT: November 13, 2019
Mass for Parents and Families of Deceased Children: On Wednesday, November 13, 2019 at 7:00 pm, St. Justin the Martyr Parish, 975 Fischer Blvd., Toms River, will have a Mass for parents and families of deceased children; anyone who mourns the loss of a child. All are invited, but if you wish to have your child's name mentioned at the Mass, you will have to register in advance. Please contact Marion Muoio at 732-341-7675 to register. This will be an opportunity to share your grief and tears over losing a child. Every child of God is made in the image and likeness of God, loved by God, and is claimed by God and embraced by God for all eternity. Our faith tells us that one day we will be reunited with all our loved ones in the joy that will never end.
---
PAST EVENT: The RCCTR hosted the free, community-wide "Missing Link Peer Recovery Forum" on Thursday, October 3, 2019 from 6-9pm at St. Luke's Parish Center. Please CLICK HERE to view the event flyer. This event supported the #SquashtheStigma challenge and took place just days before October 6th – which was officially adopted as "Knock Out Opioid Abuse Day" in New Jersey, helping to bring more focus and participation to prevention, education and awareness. There were more than 20+ info tables from many organizations who support recovery and advocate for the cause. Thanks to everyone who attended!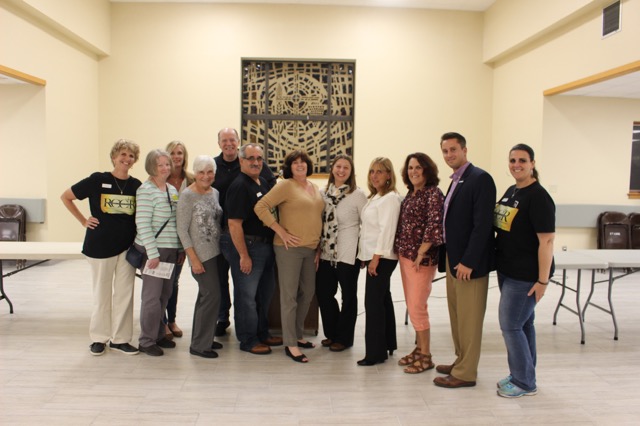 PAST EVENT: Memorial Mass at the Tomb of the 100 Aborted Loveladies Babies. The Roman Catholic Churches of Toms River (RCCTR) and Ocean County Right to Life met to pray on Saturday, September 7, 2019. Where: Ocean County Memorial Park, Silverton Rd. Toms River, NJ (take Church Road west to Silverton Rd.) The morning consisted of Mass, History of Site, and Flower Ceremony. Rev. Denis Wilde, O.S.A., Priests For Life, was the homilist for the Mass.
PAST EVENT: The RCCTR had a booth at the "Around The World in TR: A Celebration of Culture and Heritage" on Monday, September 2, 2019 from 12-4pm at Huddy Park in Toms River. Thank you to everyone who stopped by to learn about the many events, groups and wonderful resources that our four Catholic parishes offer in Toms River.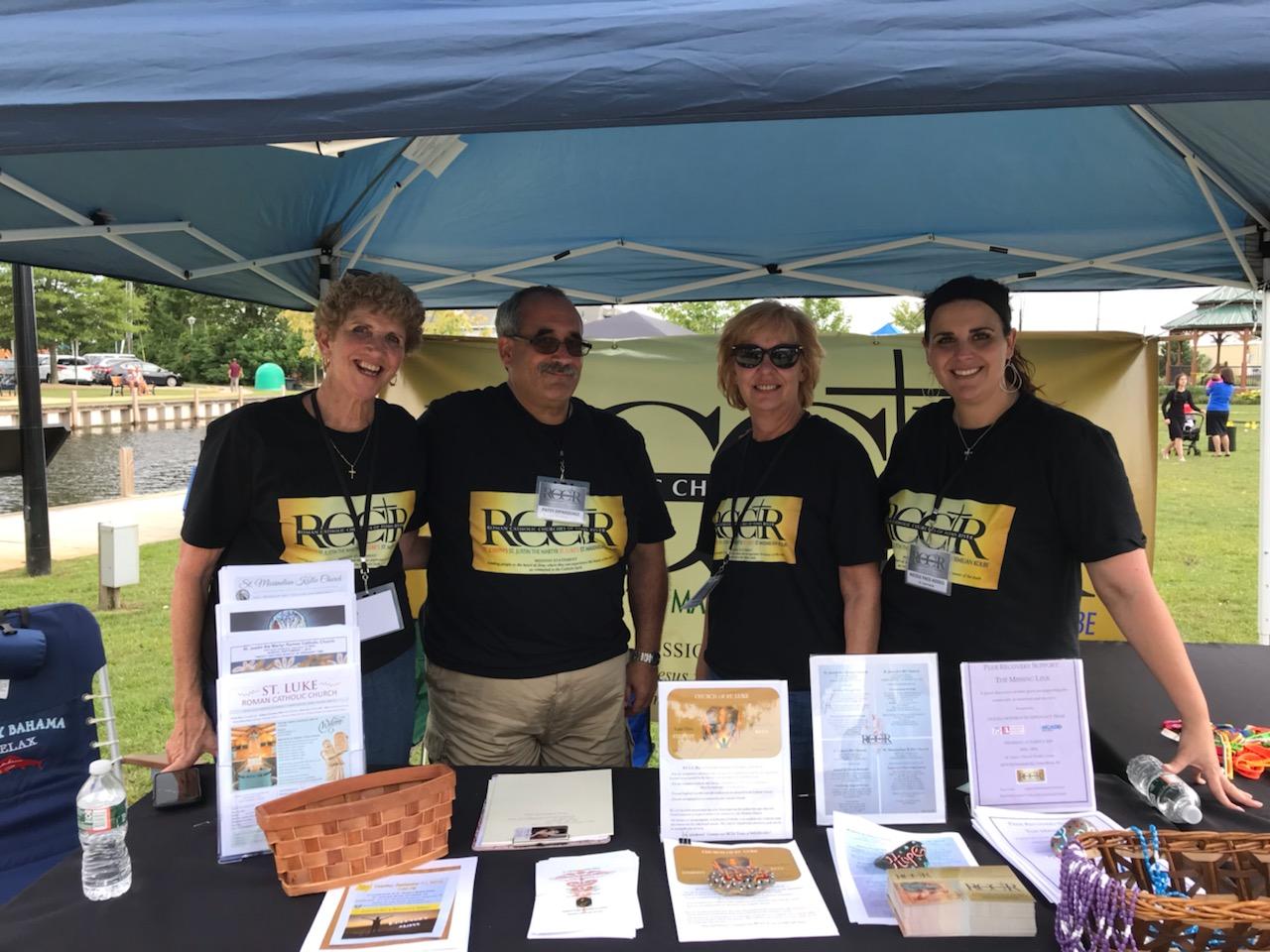 L to R: Joanne Hall (St. Luke), Patsy DiPasquale (St. Justin), Linda Ramirez (St. Justin) and Nicole Pace-Addeo (St. Luke) at the "Around The World in TR" festival – THANKS BE TO GOD for holding off the rain until after the event!
PAST EVENT: Bereavement Facilitator Training in August 2019 was a success! The RCCTR recently hosted bereavement facilitator training for more than 25 parishioners from the four Catholic parishes in Toms River. Topics included: how we help the grieving; the companioning model in bereavement support; grief and mourning; communication skills; and interactive skills training for faith-based ministry services and support groups. With additional facilitators, our parishes will be able to offer extended support groups for those suffering from the loss of a loved one. Please stay tuned to our parish websites for more info on new groups coming soon! Huge thanks to our trainer, Mary Ann Collett, MSW, MA, CLEM, PA, who provides Life Coaching, Pastoral Care, Bereavement Support Groups, Retreats and Workshops. Read more here.

Bulletin