Laudato Si-Care of Our Common Home
May 18, 2020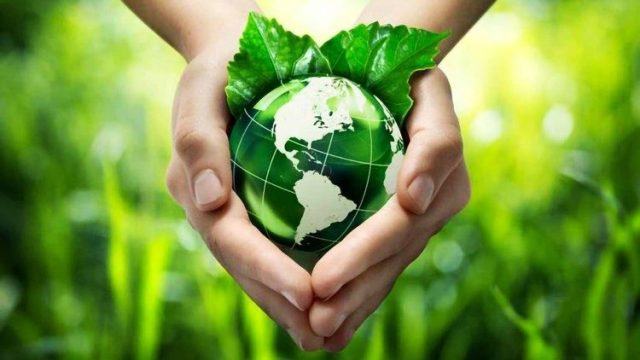 Laudato Si' Week honors the fifth anniversary of Pope Francis' encyclical on care for our common home. The theme of the week is "everything is connected."
This week launches a year-long journey of transformation, as we grow through the crisis of the current moment by praying, reflecting, and preparing together for a better world to come tomorrow.
Following Pope Francis' invitation to join Laudato Si' Week, Catholics everywhere will reflect and prepare for action 16-24 May.
We'll put our preparation into action during the Season of Creation this September, when Pope Francis has invited Catholics to pray and act for our common home.
FATIMA VIRTUAL PILGRIMAGE
The annual celebrations to celebrate the Feast of Our Lady of Fatima, with thousands of pilgrims making their way to the Shrine of Our Lady in Cova da Iria in Fatima cannot take take place due to Covid-19 restrictions on gatherings. Cardinal Antonio Marto, Bishop of Leiria-Fatima said "even if our hearts would like to be in Fatima, celebrating together in the same place as in 1917, this time, prudence advises us not to". He explained that the Church's decision to follow this guidance is dictated by a sense of responsibility "so as not to endanger public health, thus also fulfilling the evangelical mandate of love of one's neighbour."
In place of a physical pilgrimage, the Shrine has proposed a 'spiritual journey'. According to Fr. Carlos Cabecinhas, Rector of the Shrine, has invited the faithful to join in a "pilgrimage of the heart", whose path will not be physical, 'but interior". Our Lady of Fatima, Pilgrimage of the Heart
Although we cannot celebrate the Liturgy together, we are still Church-the Body of Christ. To help you during this time, we have compiled some resources of various prayers and devotions and online Mass. Please let your friends and neighbors know about it and as always let us pray for our world and each other. We will be updating and adding resources-so check back often!
Celebration of Mass
https://www.vaticannews.va/en/pope.html
https://saintmarks.org/worship/live-stream/?eType=EmailBlastContent&eId=98a9f7c5-4460-4a06-93ec-1f8cab72526b
https://www.wordonfire.org/daily-mass/
Liturgy of the Hours
Prayers and Litanies
Stations of the Cross and Other Resources
https://onlineministries.creighton.edu/CollaborativeMinistry/stations.html
https://saltandlighttv.org/blogfeed/getpost.php?id=69128
http://www.vatican.va/news_services/liturgy/2018/documents/ns_lit_doc_20180330_via-crucis-meditazioni_en.html
Rosary
https://sttheresecarmel.org/wp-content/uploads/2016/07/0e3190717_1399254071_a-guide-to-praying-the-rosary-pdf.pdf

Bulletin