Why St. Luke?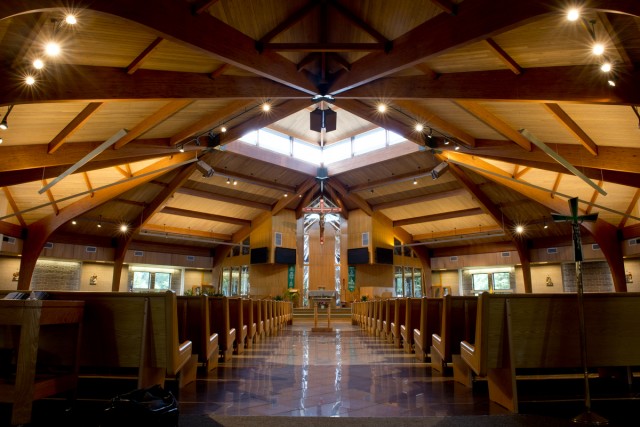 Welcome!
We are honored that you are considering joining or visiting our faith community here at St. Luke's Roman Catholic Church of Toms River. We welcome all new members to our parish and invite you to view our Mass Schedule, as well as the many Ministries we have here.
Why St. Luke?
Our parish is unique because we offer …
A broad network of active ministries serving more than 5,200 families
An active outreach parish
CLOW (Children's Liturgy of the Word) held during the 10am mass each Sunday
Social Sunday once a month after masses (breakfast and a time to be social with other parishioners in our Parish Center)
The annual blessing of the animals
The annual Healthcare Professionals Mass (also called a "White Mass") in honor of St. Luke, the Patron Saint of Physicians
The annual Blessing of the Bambinos (newly-baptized children during advent)
17+ external support groups free of charge (AA, NarAnon, Al-Anon, Compassionate Friends, etc.)
A huge campus with beautiful, state-of-the-art technologies
Something for EVERYONE!
How to Join St. Luke's Roman Catholic Church of Toms River
To join our parish, please register using the online form. You may call the parish office, stop in to register, or send the form to the parish office. Registration indicates a desire to be actively involved in the parish enables members of the parish to have a right to the sacramental ministry of St. Luke's church. All registered members will receive envelopes for contributions, but we also offer online giving through Faith Direct.
Interested in joining the Catholic Faith?
If you are new to the Catholic faith and want to learn more about the teachings of the Catholic Church and the process of becoming Catholic, please see our RCIA page.

Bulletin