Member Spotlight, July 2019
July 20, 2019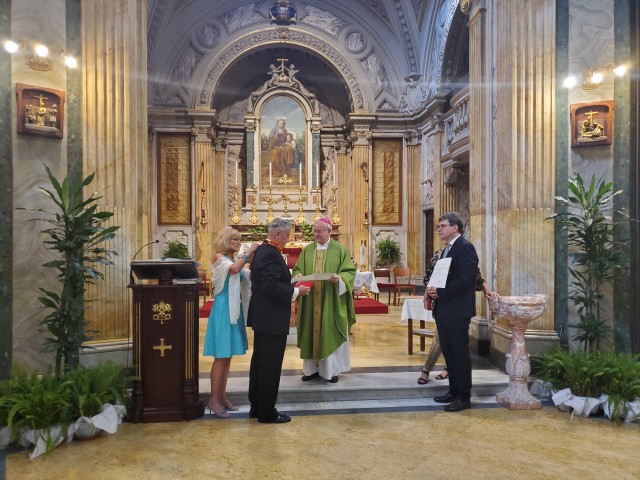 What's better than just being in beautiful Rome, Italy? Receiving a prestigious award from the Archbishop in Rome – that's what!
Bray Barnes, one of St. Luke's Ushers, was recently Knighted as the Pontifical Honor of Knight Commander from the Pontifical Order of St. Gregory the Great by Archbishop Vincenzo Paglia. So, if you missed seeing Usher Bray Barnes and Eucharist Minister Anthony Petrocelli at the 7am mass, it was for good reason! The two were in Rome, Italy for Brays amazing achievement. Also, when the Archbishop heard Anthony was a Eucharistic Minister at St. Luke Church, he asked if he would assist in the mass. This is Bray's second level from his continued worldwide Catholic Charity work. This award is the highest award a layman can receive from the Catholic Church.
Congratulations Bray and Anthony!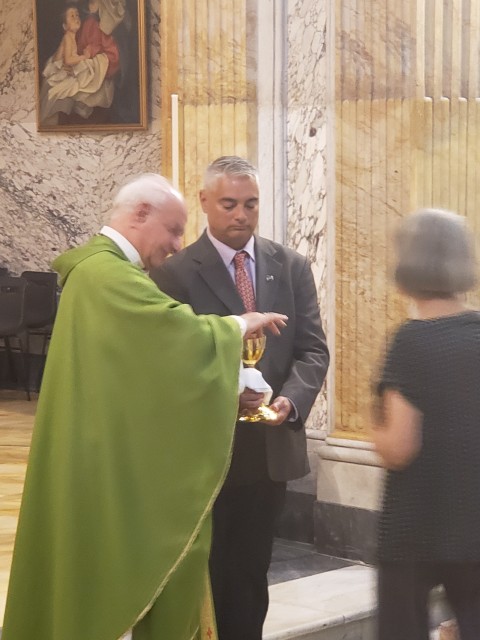 Bulletin