Luke Living
December 7, 2020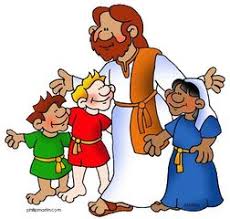 What is Luke Living? A One Stop Place for our young people and their families and all parishioners to have fun while living their Catholic faith! We will share resources and information that enhances our Home Study in a fun and family way.
On December 12th, we celebrate Our Lady of Guadalupe, There is a wonderful video reading of the book "The Beautiful Lady, Our Lady of Guadalupe" by Pat Mora.
And here is a link for some yummy food you can make to celebrate:
December 6th is St. Nicholas Day and what better way to celebrate this inspirational Saint than to read about his generous deeds with a plate of delicious St. Nicholas Cookies. The recipe below is taken from the book "The Bakers Dozen-A Saint Nicholas Tale" by Aaron Shepard & Wendy Edelson which is available on Amazon.

Bulletin