Peer Recovery Forum Announcement 10/3/19
August 22, 2019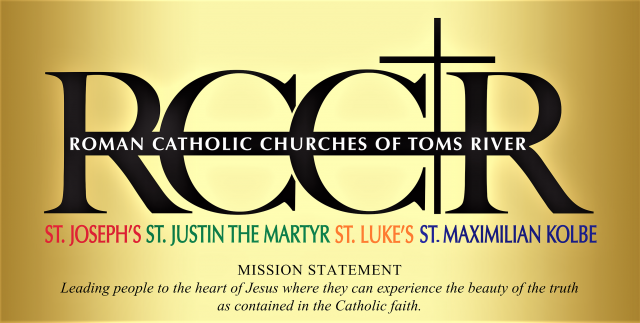 PEER RECOVERY FORUM TO BE HELD AT ST. LUKE RC CHURCH
All Welcome to Attend This Free Resource-Sharing Event and Learn About Addiction Recovery
TOMS RIVER, NJ. – St. Luke Roman Catholic Church of Toms River, and the RCCTR (Roman Catholic Churches of Toms River) will host a special event, "Peer Recovery Support: The Missing Link," on Thursday, October 3, 2019, from 6:00-9:00pm. This event is being sponsored by NCADD-NJ (The National Council on Alcoholism and Drug Dependence) and the MHA (Mental Health Association in New Jersey, Inc.).
"The drug epidemic continues to be sadly out of control," said St. Luke's Pastor Father Bob Grodnicki. "Our hope is that this forum will help shed light on the numerous recovery resources available for individuals struggling with addiction to drugs and alcohol and help save many precious lives."
The event will take place at St. Luke RC Church Parish Center, 1674 Old Freehold Road, Toms River, NJ 08755. There will be various Ocean and Monmouth County organizations and information tables available to answer questions and provide resources to attendees. A brief panel discussion will take place at 7:00pm, after which the panelists will hold discussions with groups of attendees. Refreshments will be served.
If you are interested in finding out more information about this event, or learning more about the RCCTR, please visit our website at https://stlukestomsriver.org/rcctr/.
###
About St. Luke Roman Catholic Church of Toms River, NJ:
St. Luke Roman Catholic Church has proudly served the Toms River community since 1982 and is the home parish to more than 5,200 families. The parish offers multiple ministries and groups to get involved with and hosts nearly 20 support groups throughout the week. In addition to its active outreach and service, St. Luke provides CCD and religious education programs, weddings, funerals, an annual mass for healthcare professionals, blessing of the animals, and monthly Social Sunday gatherings for camaraderie. For a full listing of groups and activities, please visit https://stlukestomsriver.org/about/why-st-luke/.
About the RCCTR:
Founded in 2015 as part of the "Faith in Our Future" initiative of the Diocese of Trenton, the Roman Catholic Churches of Toms River (RCCTR) is comprised of leaders and clergy from the four Roman Catholic parishes in Toms River: St. Joseph's, St. Justin the Martyr, St. Luke's and St. Maximilian Kolbe. These four parishes serve more than 20,000 registered Catholic families in Toms River, and collaborate to find ways to strengthen our parishes, explore new models of leadership, evangelize, improve Hispanic ministry and expand opportunities for greater efficiency and better stewardship. This collaboration is key to bring greater depth and breadth of services to the community. The mission statement of the RCCTR is, "Leading people to the heart of Jesus where they can experience the beauty of the truth as contained in the Catholic faith." For more information, please visit each of the four parish websites: www.stlukestomsriver.org, www.stjosephtomsriver.org, www.stjustin.org, and www.stmaximiliankolbechurch.com.
About NCADD-NJ:
NCADD-New Jersey works in partnership with and on behalf of individuals, families, and communities affected by alcoholism and drug dependence, to promote recovery. We have been working for over 35 years to reduce the stigma associated with addictive illness and to advocate for and promote recovery. This is the same mission established by Marty Mann, who founded the National Council on Alcoholism and Drug Dependence in 1945. As an affiliate of the national organization, we have been a strong advocate for policies and laws that increase the access to quality treatment and recovery services. We also strive to eliminate policies that are discriminatory towards those suffering with addictive illness. For more information, please visit www.ncaddnj.org.

Bulletin